3-Day Detox Diet Plan
The Truth About a 3-Day Detox Diet Plan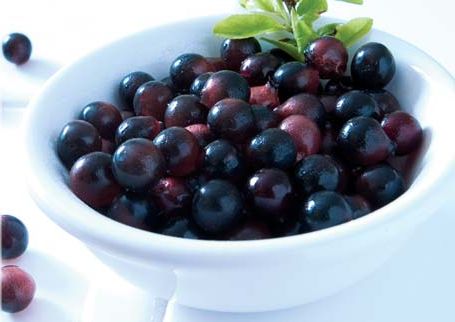 Although any rapid detox diet promising quick results should set alarms, there are times when a quick 3-day detox can be helpful.
For instance, a three-day detox can be a great way to kick off a new season, or to cleanse after heavy eating times like holidays and family reunions.
Here are three days worth of foods you can eat for total cleansing and health. For those who want a more extensive cleanse, or if you are wondering why you should cleanse, you may wish to do a little more research, first. Otherwise…
Here is a 3-day detox diet plan that really works:
Breakfast: Start each day of your cleanse with herbal tea or lemon water instead of coffee. There's a reason why herbal teas and lemon are recommended on any liver cleansing detox diet – they are massively beneficial for supporting your liver, digestion, and overall health.
You will want to skip normal breakfast fare, like eggs, milk, oats, coffee, and meat. Instead, start by eating foods that are easy to digest and which include fiber to encourage a bowl movement. Fresh fruit, eaten whole or blended into a smoothie are a great option. You will feel full, and fruit is simply delicious.
Snack 1: Snacking is a good idea because it keeps us from getting so hungry during a detox that we end up making unhealthy choices or cheating. Choose a high-protein snack, like raw nuts or seeds, in order to keep up your energy and get through the morning. Walnuts, almonds, or pumpkin seeds are excellent choices. You can also include a dry fruit, like raisins.
Lunch: Lunch is a perfect time of day to introduce more raw vegetables. Especially leafy greens. Try to get at least three vegetable servings into lunch by eating a salad tossed with dark leafy greens, carrots, and broccoli, or simply eat fresh, raw vegetables of your choice. For dressing, try lemon juice and some cold-pressed olive oil. Fresh cracked pepper never hurt either. For those who eat meat or need extra protein, you can add nuts or seeds to the salad, or fresh albacore tuna, sans the mayonnaise.
When the Going Gets Tough While Following a 3-Day Detox Diet Plan
Truth be told…
The afternoon is when most people have a tough time while following a cleansing diet. This has a lot to do with dropping blood sugar and years of turning to the mid-afternoon coffee or sugary treat for a pick me up.
But let's put that to an end, once and for all, and focus on the following healthy food choices to get over the hump…
Snack 2: Snacking in between lunch and dinner will keep your metabolism moving. Choose anything from the raw fruit and vegetable category so you won't feel too full and want to nap. Remember, you can drink herbal tea all day long. You should also continue to drink water all day, from morning until night. Divide your weight by two and drink that many ounces of water every day.
Dinner: Dinner should remain healthy, but it is okay to add in some cooked grains, like rice, amaranth or quinoa. You can also eat steamed vegetables, and a small serving of lean chicken or fish. Beans are okay, too, of course. It is great to serve your cooked meals in small portions and to include a fresh vegetable salad as a side. This will ensure you get plenty of vegetables and that you eat a variety of foods, even while on a diet.
This 3-day detox diet menu is simple, easy and sure to work, because you have plenty of choices, delicious food, and all the nutrients you need to cleanse and heal. Give it a shot. Can you exclude caffeine, dairy, and processed foods for just three days? You'll never know unless you try this easy-to-follow 3-day detox diet plan right now.