Alternative Weight Loss Methods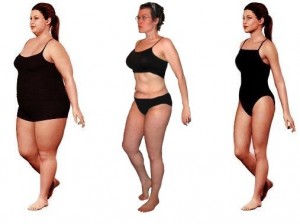 People looking to lose weight should choose plans in which longtime eating habits can be addressed, and in which health is a major consideration. A diet that can be maintained for a long period will also contribute to success.
Of the alternative methods for weight loss, five can lead to greater health, decrease in weight, and the possibility for permanent results. These are hypnosis, detox diets, colon cleanses, raw diets, and more exercise.
Hypnosis sounds kind of funny, but it isn't the circus trick you think it is. Hypnosis is mind-training that works on the subconscious level to change thoughts, habits and cravings. Hypnosis does not work for everyone, and it can be expensive, but, when it works, it can change the way you eat.
Detox diets should not be confused with fad diets. A detox diet that works is not one that asks you to take pills, supplements or magic tonics. Rather, a detox diet for weight loss provides your body with healthy, cleansing foods, that restore your bodys's natural pH balance. Detox diets also usually come with a reduction in calories and an increase in nutrition, which promotes natural weight loss and fewer cravings for sugars, fats, and processed foods.
A Colon Cleanse is a very effective procedure for weight loss, since it removes built up fecal matter from the bowels. Many people, especially middle aged adults, have a massive buildup of old fecal matter and food in the colon and lower intestine. This buildup may be inhabited by parasites. A colon cleanse will help clear all of this old stuff away to make you more regular. More regular bowel movements increase health and metabolism, resulting in weight loss.
A raw diet is much like a detox diet. The difference is that a detox diet focuses on foods that are cleansing to the blood, liver, colon, and kidneys, whereas a raw diet focuses on raw, living foods. No matter the different emphasis, both diets provide greater nutrition, fewer calories, and living enzymes to help with digestion.
Exercise is essential for your body to process food and eliminate wastes. Even if it is no more than a walk after dinner, it will help. No amount of healthy eating can replace it, although it should be combined with a nutritious diet for a fit lifestyle.
These five methods for safe, natural weight loss don't have to be thought of separately. They are all compatible as a complete weight loss and lifestyle plan. Each, alone, will make you a healthier, happier person, but together, they can contribute to a whole new way of eating and taking care of your body.