Body Cleanse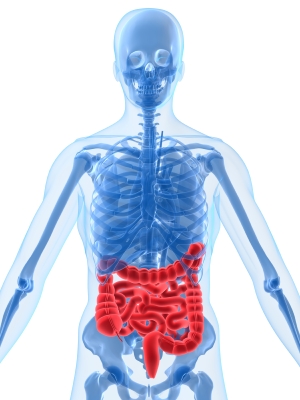 The Way a Body Cleanse Should Be Seen…
Our bodies are integral, intelligent machines.
Every part works together to produce health, energy and healing. So, if we want to be healthy, we have to recognize that food is our whole body's major source of nutrients and fuel.
What we eat, ultimately, determines the functioning of our entire selves. That is why it is never enough to just cleanse one part.
In fact, it's almost impossible to ONLY cleanse one organ in your body since nothing in the human body is independent of anything else.
Thus, a liver or colon cleanse would essentially lead to a full body cleanse. Once we understand this, it becomes easier to see why we need to approach cleansing from a full body perspective – not just one isolated organ at a time.
Are You Right for a Body Cleanse?
A total body cleanse is appropriate for anyone who feels tired, sluggish, or overweight and, also, for those who have trouble losing weight, seem to suffer from constant, chronic health conditions, have trouble sleeping, or experience frequent muscles pains.
Constipation, diarrhea, infrequent bowel movements or irritable bowel syndrome are even more symptoms that the body needs to be thoroughly cleansed. The reason is that only a total body cleanse can really flush out all of the toxins which become stored in our cells, tissues, and organs from years of poor eating and lack of exercise.
Our eating and exercise habits don't just make us gain weight, they cause our bowels to become backed up with toxic waste, and they throw off our natural pH balance. These two problems then snowball into all of the aches, pains, and myriad other side effects of poor eating, like weight gain, fatigue, and moodiness.
We start holding in more and more junk, and, because our bodies are out of balance, we tend to absorb fewer nutrients – something that exasperates our already insufficient nutrient intake from eating too many processed foods. In short, we quickly become a health disaster. Our bodies become toxic waste dumps, and we get sicker and sicker and experience more and more symptoms.
One of the major problems from a poor diet is an acidic pH balance. When our diets cause our blood to become more acidic than alkaline, we lose some of the friendly micro-flora and fauna that keep our digestive tracts healthy. Instead, parasites and fungi grow out of control as they feast on our fecal matter and undigested food matter, and then secrete more wastes into our bodies.
We also experience constipation, indigestion, and acid reflux. We find it difficult to lose weight, and we may be irritable, tired, or ill from candida overgrowth.
The acidic body is also bad for our natural cleansing organs. So, along with our bowels, our liver, kidneys, and lungs tend to hold in more wastes, causing them to function worse and worse overtime. This, too, makes us ill, tired, and moody.
As the years drag on, illnesses can crop up when our immune system detects and attacks these toxic organs. To avoid such diseases, we have to cleanse our whole bodies before we become too toxic. We can also avoid cancer, diabetes, dysbiosis, and pretty anything else by eating a proper, healthy diet.
Body Cleanse – Done Right
A total body cleanse uses whole foods, like non-glutenous grains, fruits, vegetables nuts, seeds, and lean, organic meats to cleanse and repair the body. Most notably, it eliminates or seriously limits the toxic foods many of us eat every day. This includes wheat, eggs, dairy, preservatives, sugar, and unnatural food additives, which are the main causes of toxicity, diabetes, obesity, and cancer.
The key is to put an end to our Western dependence on heavily processed foods, and to start letting fruits and vegetables dominate our diets, instead. Leafy greens, herbs, fruits, and whole grains contain the right nutrients, antioxidants, vitamins and minerals to keep our bodies healthy and balanced. The reason we don't eat more of them is because we have grown addicted to sugar, salt, and artificial flavorings.
A whole body cleanse will help with that addiction as well as provide natural full body healing and renewal. Most natural foods are alkaline, which means they restore our pH balance, making our bodies more hostile to pests and fungus, and more habitable for the friendly bacteria that keeps our digestive system clean and efficient.
Although we may talk about our body as if it has parts, the reality is, whatever affects one part, ultimately has consequences for the whole. If we want to be totally healthy and avoid disease, we have to treat our entire body like the connected cooperative unit it is, and realize that food is the most important determiner of our daily health, energy and well-being.
That's just one more reason why a FULL body cleanse must be adopted on a routine basis.