Cleansing Diet
Is a Cleansing Diet Right For You?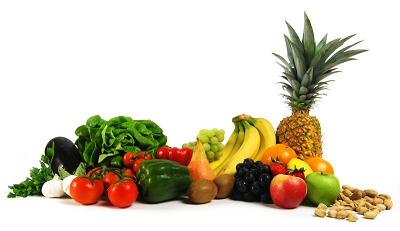 Considering how unhealthy and overweight our population has become I think it's fair to say that EVERYONE can benefit from a cleansing diet.
BUT…
I'm not talking about running over to your health food store and seeking out the latest detox pill to hit the market. That's the last thing you want to do.
Instead, if you are looking to detoxify your body of the waste that has built up over the years then a "food-based" cleansing diet is what you should be after.
For years, you've probably consumed foods and beverages without knowing about the toxic residue they might leave in your body.
For instance, foods and drinks which contain sugars, artificial flavorings, chemicals, pesticides, and the like are essentially man-made processed garbage.
They don't provide any nutritional value but they DO leave behind toxins in your body – many of which are stored in your fat cells, including your nervous tissue.
As time goes on you will begin to feel bogged down, irritable and even find yourself with a lack of mental clarity. And that's just the beginning. We don't even know the long-term ramifications of most of the processed we're currently exposed to.
And that's it important to regularly cleanse your body by following a whole foods-based cleansing diet. Yes, you CAN eliminate toxins from your body and cleanse yourself back to incredible health through foods. Simply by avoiding BAD foods and focusing on GOOD foods that will rejuvenate your body, a proper cleansing diet is a like spending a week at the spa for your "internal environment".
Again, a well designed cleansing diet involves no magic pills or supplements. Instead, it involve a series of dietary and lifestyle guidelines that offer dynamic results.
This video should give you some more insight as to what a healthy cleansing diet is all about…
Why a Cleansing Diet is So Powerful
The reason natural cleansing diets will always be better than pills, powders, and detox kits boils down to this…
They empower you to change your daily eating and lifestyle habits. And that's the PROVEN way to see long-term results. Because unfortunately, relying on pills and powder doesn't help you address the more important issue which is essentially how you feed yourself on a daily basis.
And it doesn't have to be complicated…
Start by replace coffee and soda with water, herbal teas, and green juices. These are generally caffeine free and the natural herbs help restore the natural energy supply in our bodies, similar to what we had as a small child.
The next step is to conquer that sugar craving with by focusing on eating predominantly semi-sweet fruit like apples, pears, and berries. These will give you the needed sugars you need to function normally but don't give your body the sugar overload that would come from sweeter foods.
Fruit contains natural sugars that curb cravings, prevent you from having sugar highs and lows, and eventhough some people are SCARED of eating fruit (for "apparent" weight gain reasons) they are too nutritious to pass up. As such, the right fruit are an essential part of a cleansing diet.
For instance, have you ever heard of anyone getting fat by eating too many berries? I don't think so. Plus, when you consider the nutrients they provide, you'd be crazy to be scared of them.
Let's take the example of the good old cranberry. Cranberries are packed with antioxidants that fight off free radical damage in the body. In addition to that, studies have shown that cranberries help improve circulation and provide relief for asthma patients. Cranberries are also very powerful at maintaining and restoring good health to the urinary tract.
Or how about cantaloupe –  another great semi-sweet "super" fruit. It is loaded with Vitamins C and A. Cantaloupe helps control high blood pressure, kidney disorders and rheumatism. If you think you will be hungry only eating fruit, think again. Fruits are high in fiber which curbs hunger and helps your body maintain regular bowel movements.
Now, this is not to say that a cleansing diet ONLY involves eating fruit. It doesn't. There are other very important foods to consider as well but I just wanted to point out that the right fruits are your friend, not your foe.
A Cleansing Diet Should Also Address Digestion
Digestion is where everything starts – disease or health. If you don't digest your foods properly, then it's only a matter of time before the integrity of your digestive tract becomes compromised and undesirable health consequences like leaky gut syndrome, food allergies, and even auto-immune disorders manifest.
Here are a few helpful pointers to improve your digestion:
Avoid combining starchy carbohydrates and animal proteins. Both of these are broken down in the digestive process by different enzymes and require different pH environments to be fully assimilated. By eating these 2 "opposite ends of the spectrum" at the same time, their respective digestive juices become diluted and neither food is digested properly.
The result – you feel tired, lethargic, bloated, and gassy – just to name a few. Think back to Thanksgiving dinner!
Minimize drinking with your meals. Once again, excess fluids dilute digestive juices and stomach acid, making it more difficult to digest your meal. If you're going to drink anything make sure it's a glass of lukewarm lemon water (as lemon actually stimulates production of stomach acid), preferably before your meal, or just a few sips throughout your meal.
These are just 2 simple suggestions that will make a MASSIVE difference for you. But you'd never get this advice from a bottle of detox pills. That's just one more reason that following a well thought out cleansing diet, which also offers education, coaching, and support is critical to your success.
Getting Started With Your Cleansing Diet
There are some easy steps to follow to get you started with a cleansing diet.
First of all, drinking enough WATER is crucial.
Water is your body's lifeblood. And when it comes to cleansing it helps flush toxins and waste out of your system, helps your overcome any detox symptoms, and helps restores optimal health.
In general, you should aim to drink half your bodyweight (lbs) in ounces each days. So, for example, if you weigh 200 pounds then you should drink 100 ounces of water each day.
Second, removing TOXIC foods is probably more powerful than eating the right kind of foods. The reason for this is that your body knows how to heal itself. It just needs to be in the right "state" to do so. This "state" is often a fasted state.
Therefore, even without adding foods into your diet, by simply removing problematic foods from your diet and giving your body a breather, your allow it to go to work at breaking down immune complexes, repairing cells, eliminating waste, and more.
So remember – removal before addition.
Finally, enriching your body with natural wholesome foods is what you a good cleansing diet will also help you achieve.
So what foods should you eat? When should you eat them? What are some good cleansing recipes? These are all questions that you might and the answers should be provided for you when you follow a cleansing diet like our Total Wellness Cleanse.
You shouldn't have to think about what to do. You're not the expert – we are.
And that's why through our 30-day food-based cleanse, we take care of you and hold your hand every step of teh way so that you know exactly what to do, what to eat, etc… though the entire cleansing program.
Cleansing shouldn't be something that you do on your own. You shouldn't feel alienated, nor should have to rely on lame instructions from a "detox in a box" from your local health food store.
If you really want a cleansing diet that will revitalize your body, help you lose weight, and boost your energy, then I highly encourage you to learn more about our Total Wellness Cleanse. It is the only food-based cleansing diet on the market and it's essentially the exact same approach we would take you through as one of our personal nutrition clients – but thankfully, without the crazy cost!
But I must warn you – our cleansing diet is ONLY for serious health-seekers – do you fit the bill??