Colon Health Essentials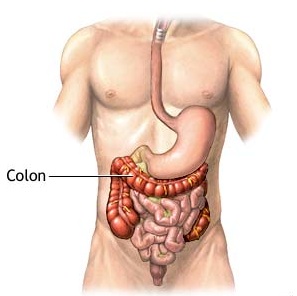 Keeping your colon healthy is something that happens naturally when the body is properly balanced. Your body cannot do it alone, though. It depends on special microorganisms that live within the colon and lower intestine and help break down the food particles that stomach acid cannot deal with.
When the diet is poor, and full of toxic foods, the body can become imbalanced. An imbalanced body lacks the appropriate pH levels in the blood and cannot support helpful microorganisms. When the body's pH is acidic and these microorganisms are gone, we refer to the system as being off balance, or unhealthy.
Besides diet, there is another way in which the body can become imbalanced. Imbalance can be caused by the use of antibiotics. Since antibiotics kill all bacteria within the body without discriminating between bad and good forms, it can kill of the helpful microorganisms within the colon and lower intestine.
These microorganisms, also referred to as gut flora and good bacteria, help maintain pH balance by keeping the colon and lower intestine clean and free of rotting food matter. Without them, the blood pH can become acidic, and imbalance occurs.
Understanding pH balance and gut flora and how they effect colon health is important if you want to know what you need to do to keep your colon healthy. Your colon, far from being an isolated system, is a very important part of your entire digestive system. It effects, and is effected by, all that happens within digestive tract, blood, and cleansing organs.
In order to keep the colon healthy, it is essential that you maintain a proper, alkaline pH balance by eating fewer acidic foods, like meat, eggs, dairy, and refined sugars, and by maintaining proper gut flora. A diet that is high in acidic foods can set the body pH to higher levels of acidity and kill gut flora, creating a cycle that leads to poor colon health. Loss of gut flora due to antibiotics can also set the stage for more build up of food and fecal matter and a higher chance of leaky gut syndrome and dysbiosis.
To be healthy, eat a mostly raw diet of fruits and vegetables, nuts and seeds. Avoid antibiotics, and take a probiotic when you can to replace healthy gut flora, which keeps bad bacteria, food and fecal matter, and fungus, like Candida in check.
So much of your health and well being depends on having a healthy colon and a proper pH balance. Since these two things tend to go hand in hand, do what you can to maintain both of these. Eat right and take a probiotic to ensure colon health.