Detox Diet Recipes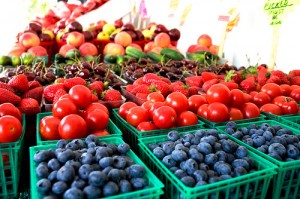 Here are a few recipes that you can use for your detox diet. Eat use these recipes to get needed nutrients and to use the cleansing power of foods.
Anti-oxidant Berry Salad
Always use organic produce
5 Blueberries
4 sliced strawberries
1 sliver of papaya melon, chopped
5 blackberries
5 raspberries
Juice of 1 slice of a lime
Wash the berries lightly and toss together in a bowl. Squeeze lime juice on top to enhance the flavor and eat for breakfast of dessert.
Kale Salad
There are many types of kale, and some are more bitter than others. Choose a curly-leafed, pretty kale for this recipe:
1 large bunch of kale
2 tablespoons organic olive oil
1/4 tsp sea salt
1 grated carrot
1 sliced beet
1 sliced, peeled avocado
2 minced scallions
1 teaspoon raw sunflower seeds
Dressing: Zest and juice of one lemon, 1 tablespoon olive oil, 1 teaspoon agave nectar, a dash of sea salt and fresh ground pepper.
toss kale, 2 tablespoons of oil and 1/4 tsp. of salt in a large bowl and massage the oil and salt into the kale leaves for about three minutes. Refrigerate for about 5 minutes. Then add the carrot, beet, avocado, scallions and sunflower seeds. Mix the dressing ingredients and pour on top. Enjoy.
Vegetable Juice with Lemon and Cayenne
2 ripe tomatoes
1 carrot
1 apple
1 bunch spinach
1 pinch of cayenne
1/2 fresh lemon
1 pinch of ground sea salt
Juice the tomatoes, carrot, apple, and spinach. Add cayenne and salt, squeeze in lemon juice, and stir. Add pepper to taste. Tastes best chilled.
Roasted Beets and greens, with Hazelnuts, and broiled lean chicken breast
1 lean, skinless, free range, grass-fed chicken breast, thawed, broiled and kept warm
2 small beets with young greens
1/8 cup chopped hazelnuts
1 large clove of garlic
1 tablespoons olive oil
1/4 cup water
sea salt and fresh ground pepper for beets and greens
Slice of lemon and salt and pepper for broiled chicken breast
Preheat the oven to 350° F.
Remove the beet greens just above where they connect with the beet. Rinse the beets and greens thoroughly. Wrap each beet loosely in foil. Roast for about an hour, until beets are barely soft to touch. When cool enough, remove skin and slice into quarters or eights, depending on size (small bite-sized pieces).
Toast the hazelnuts in a medium sauté pan over medium-high flame, turning constantly, until brown, about 5 minutes. Set nuts aside. In the same pan over medium flame, melt the butter and sauté the garlic until turning color, about 2-3 minutes. Add the beet greens, stems intact, and sauté until wilted, about 3-5 minutes. If pan gets too dry, add a splash of water. Remove from flame and toss in roasted beet pieces, nuts, salt and pepper. Season chicken breast with salt pepper and lemon juice and enjoy with the roasted beets and greens.