Detox Diet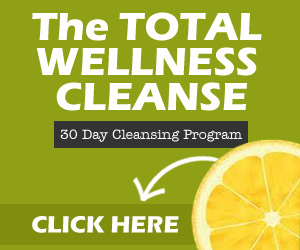 Your Detox Diet Made Easy
Losing weight with a detox diet is a fast, effective way to drop unwanted pounds while becoming healthier. It is also one of the only ways to keep weight off for good, because detoxing changes your eating habits and even alters the way you think about food. Instead of just a source of calories, what you eat everyday becomes your key to staying youthful and regaining vitality.
At the Total Wellness Cleanse, our diet plan includes plenty of fresh, natural foods. Raw fruits and vegetables are central ingredients for cleansing, and, instead of grain or meat, become the focus of daily eating.
Each day starts with a selection of any of our delicious detox diet recipes such as non-sweet fruit, green juices, non-dairy smoothies, or homemade cereals – just to name a few. This sets the tone for the entire day by introducing fiber and energizing nutrients and increasing your metabolism.
A Detox Diet for Overcoming Your Food Cravings
Instead of morning coffee or other caffeine, herbal tea, such as peppermint can be used in the morning. One of the challenging parts of any "good" detox diet cutting yourself off from substances your body has become dependent on, such as caffeine, sugar, and certain other chemicals and additives. Although it may be tough for some, this is an integral part of the cleansing process.
These toxic foods are habit-forming, and you will experience cravings and withdrawal symptoms, ranging from fatigue, to sleeplessness, to headaches.
During the day, you will increase your metabolism by grazing on several small, natural meals, or if you choose, simply enjoying 2-3 slightly larger meals. The option of intermittent fasting is also introduced as its power for cleansing, weight loss, and health improvement cannot be denied.
In general, a detox diet is usually lower in calories, simply because you're eating more fresh foods, instead of man-made junk that has become the norm in society.
For instance, breakfast is light, but is followed by a small snack about two hours later. This can consist of raw nuts and seeds, dried or fresh fruit, an smoothie, or a serving of raw vegetables, such as carrots, cauliflower, broccoli, or asparagus.
Lunch should also consist of raw foods, such as mixed greens, salads with nuts, seeds, beans, fruit, and raw vegetables, and, in place of salad dressing, olive oil, lemon juice, or, a mixture of the two, along with a bit of sea salt and pepper, is a great idea. Of course, water should be consumed all day, which will help cleanse your body and keep you feeling full and energized.
The most important part of a detox diet is…
To listen to your body.
If you're not hungry, then don't eat.
If you are hungry, then have something (assuming it follows the nutritious path).
Sometimes, around mid-afternoon you might get a crazy for something sweet or in need of a pick me up. Initially, the urge might be strong but give it a day or two of following our plan and these cravings will subside.
So instead of seeking out a coffee or chocolate to get your energy back up, opt for another snack, of raw nuts and seeds, fruit, vegetables, or a mixture can be eaten.  Avoid ready made, packaged trail mixes and buy raw or organic dried ingredients from the bulk section at your grocery store.
Dinner, is the one meal of the day which can consist of steamed and cooked foods. Dinner can also contain non-glutenous grains, like quinoa or amaranth.
For those who live in colder climates, dinner is a great time for certain soups. Most canned or store-bought soups won't do, however. Cauliflower, squash, or tomato soup can be made easily at home. Meatless, homemade chili is also a great dinner time meal.
Soups and chili's are versatile, and can have vegetables and grains added to make them more complete and wholesome. Dinner is also a great time to have a small serving of lean, organic chicken or fish.
Instead of white rice or potatoes, try a cauliflower mash, a steamed vegetable medley, wild or brown, whole grain rice, or another non-glutenous grain.
If you stick with a detox diet like this one, while avoiding refined, processed foods, sugars, and caffeine, you will see noticeable weight loss, as well as an overall cleansing effect throughout your body.
Our entire approach is about showing you how you can HEAL yourself through food.
You don't need supplements or expensive detox kits that in many cases due more harm than good.
So, if you're ready to take your body and your health to an entirely new level, then our Total Wellness Cleanse detox diet is exactly what you need.