Epsom Salts and Detoxification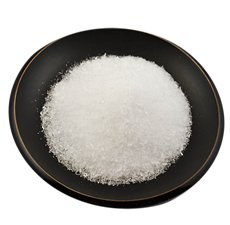 There is nothing more relaxing when you're on a cleansing program than taking a nice hot bath with epsom salts!  Epsom salts are made of magnesium sulfate.  Among other things, they help draw toxins through the skin into the bath water, leaving your skin soft and supple.
Epsom salts reduce muscle strain and pain, reduce inflammation and help relieve muscle cramps.  The magnesium in the salts will be absorbed through the skin, relieving stress while enabling the binding of serotonin, a chemical in the brain that makes you happier!  Epsom salts have also been shown to increase oxygen utilization, prevent the hardening of arteries and blood clots, improve the absorption of other nutrients, reduce migraines, reduce period cramps, alleviate arthritis, and regulate the activity of hundreds of enzymes.
To take a bath with epsom salts, dissolve 1 or 2 cups of epsom salts in a bath of warm to hot water.    Soaking in epsom salts for at least 20 minutes will allow you to gently exfoliate your skin after, unclogging pores and leaving your skin better able to eliminate toxins daily.  You can do this with a special brush or simply with your bath towel.  After your bath you may find that you are tired after the detoxification effect so you may want to bathe at night before bed.  Enjoy!