Keep the Balance in Favour of Health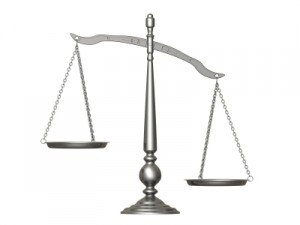 Most diets today focus on the calories in, calories out approach to weight loss.  But these approaches do not factor health into the equation, and cleansing doesn't even register.  When I see those prepackaged meal commercials on TV that are trying their best to convince me to call in and buy their product, all I see is a package of dead food that I would never consider eating day in and day out!  Those meal plans are chalk-full of toxic foods.  Sure, you'll lose weight if you eat less calories, but your internal environment will not get the cleansing it needs.  You need a long-term approach to a healthy life.
When you focus on eating whole, nutritious foods, you win on two fronts: nutrition and health.  If you strive for health, you cannot help but lose weight and feel great.  Choosing fresh living foods instead of prepackaged dead foods is the best decision you can make for yourself.  Every single bite of fresh food propels your life forward.  It's nutrition-forward.  Nutrients are the new black!  Every time you choose to eat something that is prepared and comes in a box, you are taking a step backward with your health.
This is why balance is so important.  Keep the balance in favour of nutrition-forward foods.  Keep your health moving forward.  If I eat a cupcake, for example, I do not see it as nutrition-backward if the rest of my diet is highly health-promoting.  Obviously, the balance is much more in my favour if I forgo the cupcake, but that is my decision and I'm happy with my decisions – that's why I make them in the first place!
Be real with yourself.  There is no sense making a decision that is going to make you feel guilty.  If choosing to eat the cupcake makes you feel guilty because it moves the balance into the health-backward category, then you've got to make better decisions.  An important goal in life is to stay healthy and happy isn't it?  Making decisions that keep you healthy and happy are #1 on my list of things to do.  Make health and happiness your #1 choice too by choosing body cleansing foods most of the time.
Choose to make meals from fresh fruits a vegetables instead of frozen dinners.  Prepare your meals are home more often instead of eating out.  Take the time to think about what you're going to eat for dinner tomorrow night.  Have a plan.  Fail to plan and plan to fail.  Keep the balance in your favour at all times by eating primarily fruits and vegetables!