Lemon Detox Diet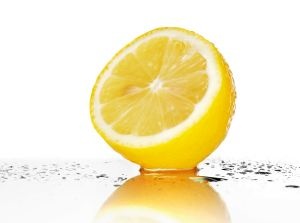 The lemon detox diet is another term for the master cleanse, which uses water, 100% pure maple syrup, cayenne or ginger powder, and fresh squeezed lemon as a tonic to aid in weight loss and detoxification.
It is extremely popular and being touted as the latest celebrity diet. The Lemon Detox Diet uses ingredients that are 100% natural, which we like. And it does work to help people lose weight, especially because of the reduction in calories.
But does the master cleanse help your body? Does it improve your health and create a sustainable, balanced environment within you? While some of the ingredients in the cleanse do help, others, like maple syrup and cayenne, are not good for you in large doses, as would be required in the Lemon Detox Diet. Anyone with diabetes or hypoglycemia should be very careful with the Lemon Detox Diet because of the intense amount sugar present in maple sugar.
The Lemon Detox Diet recommends sustaining the cleanse for 10 days or more. This requires taking in a lot of maple syrup, which sends your blood sugar way up, and cayenne pepper, which can cause acidity in the body. We think that the Lemon Detox tonic should be used far less. While we agree that the Lemon Detox diet can be helpful if used for one or two days, long term use will ultimately be more harmful and stressful for your body.
It is better to use the Lemon Detox Diet to kick start a holistic, natural food cleansing program, that consists of 70% or more raw foods. You can use the Lemon Detox to start an initial cleansing phase, but after that, your body needs nutrients to heal, repair tissues, and clean toxins from your system. In order to give your body the nutrients it needs, it is important to learn which foods are toxic foods and which foods provide energy, antioxidants, and other vitamins and minerals. The only way to sustain weight loss and energy is to change your eating habits for good, and eat more raw, whole natural foods.
The Lemon Detox Diet, which requires only the lemon tonic for 10 to 14 days, and no solid foods in between, can be extremely stressful to your system, causing your blood sugar levels to spike and crash. The Cayenne powder can also cause your body to become, or remain, too acidic. Lemon water alone, however, is incredibly antioxidant and good for you. We recommend lemon water all the time. As for the Lemon Detox Diet, a couple of days to kick start your natural cleanse, and that is it. When it comes to detox, there is no need to put your body through so much stress.