Total Wellness Cleanse Reviews
Total Wellness Cleanse Reviews to Inspire You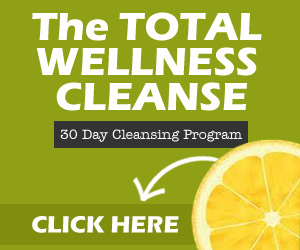 In case you haven't yet realized, our Total Wellness Cleanse is not your typical "take this pill or powder for 30 days and you'll be clean" detox program.
In fact, it's the complete opposite.
We don't believe that that approach is effective or sustainable because it teaches absolutely nothing and does not help you better your dietary habits, which is really what will determine your long-term success with losing weight and staying healthy.
And we're not looking for just anyone to benefit from our cleanse. We only attract those people that understand that a PILL will never lead to the changes you're looking for.
And to give you an idea of the incredible transformations that have resulted with our guided and step-by-step whole foods approach to cleansing…
Check out what some of our satisfied 19,000+ clients have to say about the Total Wellness Cleanse:
Total Wellness Cleanse Reviews…
"Whenever I buy a new product I frustrate myself by reading review after review and researching all the pro and cons in great detail before I'm ready to purchase.
When I first came across Yuri, I was looking for a personal training MP3. It sounded great so I bought it. It was great. I then purchased a book and some of the other workouts. These were also fantastic, keeping me motivated whilst explaining in simply terms why certain things do what. So when I saw The Cleanse I had no hesitation in purchasing it. No need to do any research as I already feel very confident in all of his products. They all work fantastically to get you the results you want and are all easy to follow.
The cleanse itself is straight forward and very easy to follow, not a lot of guess work is required which I love; it's all laid out for you, exactly what to do and when to do it.
I am not an overweight person, but I was starting to feel bloated after eating and generally tired – all of the time.
Right from about day 3 I noticed that my stomach looked much less swollen and by the end of week one I had lost 1.5 inches each from my chest, waist and hips.
The most noticeable thing for me was that the underside of my jaw had tightened and my skin looked very clear and the small red capillaries on my cheeks had reduced.
I followed this through, adding a mix of cacoa nibs and nuts if I felt I was feeling the need to stray from the path and am thrilled with the results, I have a general look of being more toned and have lost a total of 7lbs and 7 inches overall.
I have absolute faith in all of the products; being an avid researcher I cannot find anything to fault in the safety and effectiveness of each one I have used. If you want to look and feel better this is not another fad diet or ill-conceived 'diet' plan, but the start of a new way of life. Totally recommended. If you have any queries along the way the team is always very quick to respond, so it's a winner all round. Thank you for all of the help and support."
- Vanessa
"The total wellness cleanse is THE ONLY cleanse that really works. On top of the health results & weight loss & feeling good about your body, it fights depression too. THANK YOU for your great program. You are reaching out helping people. How thankful I am to you."
- Bruchy
"Hi Yuri. Thank you for your amazing program. The sheer amount of support and information that came daily was inspirational for me. I loved getting up early just to read my emails and download the treats! I did not follow the program exactly because I was sidelined by an illness but I can tell you that my mood was soaring as was my energy. Food became more tasty and exciting and the food prep became like a meditation for me. I would never have believed it was possible for me to make such "radical changes" but with the program it is easy and the change is radical. My blood sugar is now normal, my blood pressure is normal and I am quite sure that my cholesterol and triglycerides will be normal as well. Miracles happen. Keep saving lives, my friend!"
- Shelley Eckstein
"The total wellness cleanse is amazing value for money!! Yuri (and Amy) provided me with so much information I couldn't help but succeed on this program. I don't have a weight problem and my intention was not to lose weight but to see how healthy I could be and how mentally tough I could be. But I didn't get challenged very much because Yuri made it so easy. I really was blown away by the level of support and just how valuable his very regular emails are. He signs his emails "your friend and coach" and that's exactly the vibe I get from Yuri. I feel he truly cares about me as if I am a real friend. I've been a fan for a while but having experienced his valuable service at a different level (with the Total Wellness Cleanse) I know I'll be a fan for life. Thanks Yuri. You rock!!!! To anyone thinking of doing this program, just do it….you won't regret it."
- Debra
************************************
Pretty amazing, right?
And remember, these are real life success stories from people just like you.
So, if you're ready to join the "league of extraordinary health" and are motivated to understand how you can finally be in CONTROL of your body and your health, then we invite to join our Total Wellness Cleanse.
We know you'll love it!

Feel free to share your own Total Wellness Cleanse reviews below…