Vegetable Detox Cleanse
A vegetable detox cleanse is the best way to cleanse your entire body.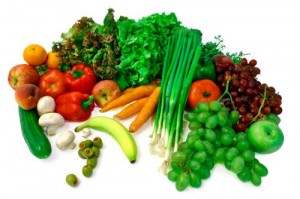 The main reason so many choose to do an all natural vegetable detox is because vegetables contain everything needed for a healthy, wholesome, full body detox. With vegetables, we get everything we need for great nutrition, plus the cleansing power of nature. This means your diet is never too harsh or dangerous to your immune system.
The whole point of cleansing is to remove toxins and improve your health, but being well depends on your whole body, not just this part or that part. So, eating well is the only real way to make yourself healthier and more energetic, and fight aging and fatigue. Why? Because what you eat ultimately determines how well everything in your body, from your feet to your brain, operate.
Vegetables contain a complete set of nutrients, perfectly balanced to be optimally absorbed and used by your cells. This is power food, and it works by aiding your immune system, making your mind clear and sharp, and helping you build muscle, manage fat, and destroy toxins which enter from the outer environment.
A vegetable detox cleanse will even remove stored toxic waste in fat cells and body tissues.
Even if you have eaten a poor diet your entire life, if you begin a vegetable detox diet, and stick with it, you will vastly improve your health. You can even clear your skin, lose weight, and undo certain signs of aging. Although your bad eating habits have made you toxic, tired, and ready for a change, you don't have to stay that way.
By removing foods like dairy, sugar, and processed, glutenous grains from your diet, and eating plenty of fresh, raw vegetables daily, you can undo years of damage to your entire self. That is the miracle of these vessels we are born into, they are made to heal and their prime function is to keep us alive and well. All we have to do is make the right decisions and give them the proper fuel.
When we eat junk food, we might as well be pouring sugar into our proverbial gas tanks, but when we eat raw, fresh veggies, we are actually taking in life, vitality, and power. Our bodies reward us accordingly, so, why wouldn't we want to make the right decision?
Why wouldn't we want to try an easy, healthy vegetable detox cleanse in the comfort of our own homes?
Detoxing with vegetables? Is it that easy? Can we really do it at home, without any pills, potions or elaborate plans? Of course we can. All we need is plenty of whole, natural foods, dedication to keep us away from sugars, fats and caffeine, and patience while we rid ourselves of toxins we don't want and which are making us tired and unhappy.
There isn't much more to it. We get to experience holistic healing on a level most people pay hundreds, even thousands of dollars for, and we get it in the comfort of our own homes, with a vegetable detox meal plan which is practical, delicious, and which we will want to stick to because it makes us feel so good.
Don't be intimidated. Anyone can do this, as long as you decide the time is right now, and then take action. A vegetable detox cleanse is what you have been wanting and it will give you back the health and vitality you deserve.