Vegetable Detox Meal Plan
A vegetable detox meal plan doesn't have to be elaborate.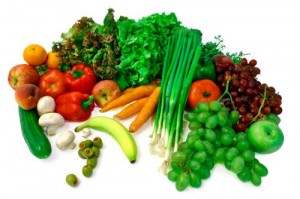 In fact, the simpler, the better. There is no need to look for exotic or expensive vegetables, but you should feel free to experiment. The best, no fail guideline is to go by color.
Rich, dark, or deeply colored vegetables tend to be the most nutritious. Deep purple beets, orange carrots, and, of course, dark, leafy greens, like kale, collard greens, spinach and red leaf lettuce, to name a few, are going to give you an amazing full body cleanse. On the other hand, colorless vegetables, like yellow corn, potatoes, and other starchy root vegetables, are fine, but should be moderated. This isn't necessarily true for onion and garlic, however.
The key for this diet is to eat fresh, raw foods as much as you can. Find leafy herbs like parsley, cilantro, and basil, and include them in salads as you would any other green. Herbs are an excellent source of many essential nutrients. When you mix them in and chew them raw or juice them into a vegetable detox drink, you are providing yourself with anti-fungal, anti-parasitic and immunity building ingredients, perfect for cleansing.
One key to a successful diet is the create your vegetable detox meal plan in advance.
The worst thing happens to people when they stop eating junk foods and processed foods: They find they have no idea what to eat, instead. Avoid falling into this rut. If you want to do a vegetable detox, plan ahead, make out a grocery list, create a five day menu for yourself, and make sure you are able to pack meals on days when you know you are going to be too busy to eat healthy otherwise.
There will always be a million reasons to not eat healthy, but, if you prepare yourself by removing unhealthy foods from your house, packing healthy meals for yourself when you are away, and knowing what vegetables you like best and will feel good eating, you are three times as likely to get all the way through your vegetable detox cleanse, and come out feeling and looking as good as ever.
Once you know what foods are healthiest, it is easy to include them in your vegetable detox meal plan.
Is there a vegetable you know is really good for you, but you just can't stand to eat it? That's fine. You don't have to. The nature of vegetables is that they are all beneficial, so, go ahead and stick to the ones you like best. As long as that doesn't mean eating nothing but potatoes, you will be in great shape.
If you can, though, eat one of these healthy five vegetables a day: Broccoli, kale, spinach, parsley, garlic, or swiss chard. Fill in the rest of your meals with any other veggies you like, and feel free to eat whenever you feel hungry. In other words, instead of eating three big meals a day, eat five or six small ones, the fiber in the vegetables should help you feel full quickly.
Remember, every vegetable offers benefits, even if some of them do tend to offer more than others. The key is to get a good mixture, look for deep color, and make sure you have healthy food available all the time. Other than that, have fun with your vegetable detox meal plan, make one you can stand by, and don't be afraid to keep it simple and stick to your favorites.