Vegetable Detox
Flush away fat and bad health with a vegetable detox.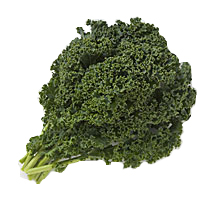 Detoxing is the best way to get your body back on track. If you have been storing excess pounds, feeling too tired lately, or if you just know your body needs a healthy boost, don't bother with harsh cleanses, try a vegetable detox diet instead. Use the power of nature's perfect food to refresh and cleanse your digestive system and other organs.
The facts are out there, what we eat everyday is doing damage to our health. Although we are lucky enough to live in a place where food is plentiful and cheap, that food is not always providing us nutrition. Most of the time, it is giving us unneeded calories, excessive amounts of sugar and salt, and not enough vitamins and minerals. Why? Because we are eating unnatural, processed fare our body can't use and doesn't want.
However, when you do a vegetable detox, you get whole, perfect nutrition every time you eat.
Vegetables are nature's best gift to us. In whatever variety, they lend essential energy and an excellent balance of life-giving ingredients every time. That is why detoxing with vegetables is the way to go. Both fruits and veggies have plenty of health to offer, but, unlike fruits, vegetables don't contain high amounts of sugar, which is ideal for those who have a problem with Candida infection, are at risk for diabetes, or who are trying to overcome a sweet tooth.
A vegetable detox cleanse also means no starving, no harsh fluids, and no weird pills or potions. Instead, you get to eat raw, whole foods, everyday. Your energy levels will soar, and, since food toxins are no longer coming in, your whole body can focus on flushing them out. Not only will you lose fat, but your immune system and your entire digestive system will thank you.
With a vegetable detox, you get great results and you get them fast.
When you decide on and stick to a vegetable detox meal plan, you may worry that it will take a long time to see the results you want. So, you'll be surprised to realize you get them right away. From the day you begin, you will feel your body eliminating wastes and toxins, and, by the end of just one week, you will begin to experience the energy, vitality and slim figure only dark leafy greens, carrots, cauliflower and other veggies can give you.
If you compare this to a fast, a harsh cleanse, or a diet using pills, tonics or laxatives, you'll notice how much better it is for you, and how much easier it is on your body to work with whole, fresh foods. Not only do you save yourself the feeling of starving, you also avoid some serious potential health risks which come with some of the other methods. If you want a fast, healthy, lasting way to get rid of toxins, make it a vegetable detox for ease, comfort, and total body health.