What is Coffee Doing to my Adrenal Glands?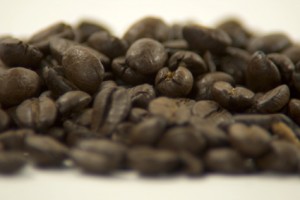 Caffeine is a stimulant to the heart and nervous system.  The effect of caffeine peaks 15-45 minutes after it is ingested, but the effects can last for hours.  In addition to caffeine, coffee contains theobromine, another chemical that interferes with adrenal function.  When you consume caffeine, your adrenal glands release extra adrenaline into your bloodstream, which breaks down glycogen into glucose resulting in increased blood sugar.  Insulin is then released to get the sugar back into your cells which can create cravings when you "crash" in order to bring blood sugar levels back up.  This is when you are likely to reach for another coffee or something with loads of sugar!
Coffee is just simply another processed food.  Since coffee is roasted and then ground, the oils in the beans become rancid.  Just thinking about tins of ground coffee like "Maxwell House" makes me cringe!  It is also a strong pro-oxidant, which causes rapid aging within the body – including your skin.
Coffee is also very acidic.  With every cup you consume, you upset your body's pH balance.  Because caffeine is a diuretic, it flushes important chemicals from your body, such as potassium, and dehydrates your body.  Potassium works with sodium to maintain your body's water balance.  When you're dehydrated, your body's processing capabilities become extremely sluggish.
The end result is that coffee consumption will leave you tired.  After the initial energy boost, all that is left is an energy crash.  There are better ways of getting energy.  If you're going to drink the occasional coffee, make sure it is fresh and of good quality.  Find an organic, fair trade cafe that roasts and grinds its own coffee and make sure your diet is good enough to help repair the pathways that coffee challenges.  Ensuring that you have enough nutrients to keep your body within a good pH range is imperative to your continued good health.
If you always order a medium cup of coffee, try ordering a small instead.  This way you can get the same great taste with a lot less damage to your adrenal glands.  If you have a coffee every day, try skipping a day here and there so that coffee eventually becomes a sometimes drink rather than a morning crutch.