When is the Best Time to Cleanse?
The best time to cleanse comes when you are absolutely ready.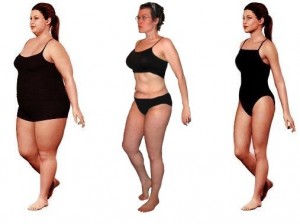 You can cleanse during any season, any time of the year. You must decide the best time for yourself.
When planning a cleanse, remember it can be stressful. Added environmental stress can take its toll on you while you are cleansing and make the process more difficult. If you can choose a time when your house and your lifestyle will be calm and quiet, you will make it easier on yourself.
Is now the best time to cleanse, even though I'm leaving on vacation?
You can always cleanse while on vacation. A cleanse requires no special pills or inaccessible foods, so you can do it anywhere. If you think a vacation is going to be a time of relaxation and quietude, you might just aim to begin your cleanse about three days before going on retreat. This way, you can combine cleansing with physical and emotional rest and come home healthier in every way.
No matter what time you choose to cleanse, you will be more successful the better prepared you are. Don't worry, we are not going to tell you to go buy a bunch of expensive supplements, but there are ways to ready your body and mind for a cleanse that will make you more successful. You have to have knowledge to cleanse, and you have to have fresh, whole fruits, vegetables, and all natural juices.
To know how to cleanse and what to expect, it is necessary to do your research. There are many free articles you can read and you can get a free report about the toxic side of food. When you understand why you need to cleanse and what it will do for you, you will be far better prepared.
You also need to understand that cleansing can cause something called a healing crisis, during which you may feel physically ill or emotionally irritable or depressed for the first few days of your cleanse. The healing crisis is normal, and subsides pretty quickly if you continue to cleanse.  That is why we recommend starting a cleanse before you go on vacation rather than during it.
The best time to cleanse is when you have access to plenty of fresh fruits and vegetables.
Since cleansing involves eating fresh fruits and vegetables, raw nuts and seeds, whole grains, and organic, lean meats, you will need to have these on hand. You won't want any processed food around, and you should get rid of cupcakes or any other sugary confections. Make cleaning these out of your house a sort of ritual as you prepare for a cleanse and a new lifestyle.  Unless you have an iron-clad determination to cleanse, the best time to cleanse may not be during holidays.  For most people, the best time to cleanse is when the holidays are over.
No matter when you choose to do it, cleansing will be the start of something new for you. Plan, prepare, do your research and get started when you are completely ready and excited for a change. With the Total Wellness Cleanse, you will have all the support and information you need, so, there is really no need to wait. If you are ready, the best time to cleanse is now.