While Body Cleansing, Don't Forget to Cheat!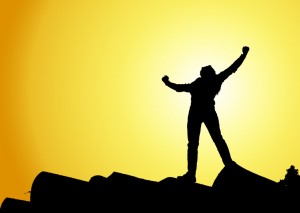 Body cleansing isn't about deprivation.
While body cleansing, it is important to have a few days set aside within the cleansing period to eat what you want. This is counter-intuitive – we know – but it can really make a difference in terms of success. Cheat days, or days when you break from a cleansing diet to enjoy a treat can keep you from feeling deprived and break up the difficulty and monotony of a cleanse.
During a cleanse, you will likely miss foods you once relied on to fill you up, comfort you, or provide a treat or dessert. While you should not make these foods a normal part of your diet again, it would be great to teach your mind and body that having these foods once in a while isn't harmful.
The important thing for you is to make sure your daily habits reflect healthy, body cleansing trends.
As long as eating a nutritious diet stays the norm, cheating or taking a break to enjoy a pastry, some chocolate, or fried food, won't be as harmful. In fact, doing this will enhance your chances of success by keeping you from feeling cut off completely from the foods you love. Just remember, cheat days are cheat days, and how often you have them will also make a big difference to your body cleansing success.
How often is it appropriate to declare a cheat day? During a 30 day cleanse, one or two cheat days, perhaps in the first and third week should be plenty. You can get past some of the worst detox symptoms if you look forward to a cheat day coming up in the first week. By the the third week, your body, mind, and taste buds will be ready for some good old comfort food, and a cheat day will break up the monotony and get you over the hump. Once a week is acceptable as well, but do what you can to limit them.  You don't want cheat days to become the norm once again!
Once you've completed body cleansing, don't plan on going back to eating everyday as though it is a cheat day.
It is important to your health and long-term well being that you continue to eat a diet which consists mostly of fruits and vegetables and make treats, sweets, and fried foods still an occasional indulgence.
By the way, the way you eat during body cleansing, with the exception of including a few more meats and grains, is the way everyone should eat, body cleansing or not. By continuing to eat healthy and learning to control snacking and indulgences, you can maintain the health, energy and beauty gained during body cleansing. You will do this without giving up any of your favorite foods.
Make cheating into something you do for a successful cleanse, not something you feel guilty about. While body cleansing and maintaining a healthy diet, cheating can be a good thing as long as it isn't done everyday. When you control your snacking and make desserts occasional indulgences during body cleansing, you help yourself develop life-long eating habits which keep your body healthy and your taste buds happy.