Why Antioxidants are Important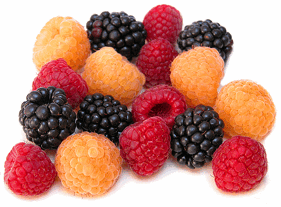 Antioxidants don't just come from food. Although we need those that are found in fruit and brightly colored vegetables, some antioxidants are formed in the body, and their primary job is to protect the body, and its individual cells, from environmental toxins known as "free radicles." Free radicles are created in and enter the body from a number of sources.
Some sources of free radicles are as simple and harmless as the food we eat, the air we breathe, or the water we drink. In fact, all the body's digestive and other processes introduce free radicles to our systems. Now, however, free radicles are even more of a problem, because our food, air, and water are full of chemicals and toxins that have never been present before in human history.
So, although antioxidants have been keeping our bodies and our cells healthy and protected for years, today our diet is totally different, and the antioxidants we take in and produce have a whole new set of challenges. That is why it is very important to get enough antioxidants by eating foods with plenty of antioxidant properties. These foods, like pomegranates, oranges, spinach, kale, and carrots, are normally brightly colored plant foods, and most of them have a mixture of health promoting vitamins, minerals, and other antioxidants, like tannins.
Antioxidants are the body's natural defense against cancer and other diseases, and are an essential part of maintaining the body's natural health and balance. They also help fight the aging process and keep the liver and other organs clean and healthy. They bolster individual cells against cancer and other mutations, and, because they keep the organs and blood from becoming too toxic, they may prevent lupus, kidney infections, and lung disease.
Antioxidants also protect another, extremely important organ: your heart. They have been proven in study after study to prevent the build up of bad cholesterol which causes strokes and heart attacks. This makes them an essential addition to any diet.
As a defense against aging, antioxidants may slow the aging processes by slowing down cell death and protecting the body and its individual parts from disease. They can even aid the renewal of skin cells, and they prevent age spots, wrinkles, and loss of skin elasticity.
Because our bodies and environments are more toxic than ever, and because of the numerous health benefits and cleansing effects of antioxidants, I encourage you to make sure you have plenty in your diet. Eat lots of fruits and vegetables and drink green juice and pomegranate juice to increase your total intake and absorption of essential nutrients and antioxidants.