Hello Cleansers.  Welcome to the Total Wellness Cleanse Blog!
This is the place to come for cleansing support and information.  Cleansing foods should be part of your every day diet, not part of a crash diet to lose weight!  We strive to include healthy foods into our every day snacks and meals to keep our bodies in perfect working order, and we want to help you do the same!  Your health is too important to let it slide, so do yourself a favour and eat your veggies!
Our approach to cleansing focuses on eating clean, raw fruits and vegetables.  We do not push diet pills or other fad diets.  Simply by eating the right foods, you can enjoy an endless supply of energy and health, each and every day!
Who we are: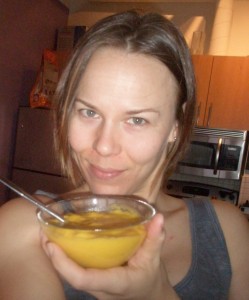 Amy Coates, B.Sc. RHN
Staying fit and healthy is a passion of mine.  It makes me so sad to see people living their entire lives in overweight, sick, sluggish bodies, and it makes me sad to see people who lead unhappy lives!
That is why I want to spread the word about how to lead a healthy and happy life.  In as little as a few days, you can feel amazing simply by eating the right foods in the right amounts.  Don't tell anyone I said this, but once you understand how food affects your body, you can really eat whatever you want.  This is because your body will start to crave health promoting foods.  You'll notice how awful processed foods make you feel whenever you decide to "treat" yourself to them.  Instead of a treat, those foods become reminders of why you don't want to eat them in the first place!
.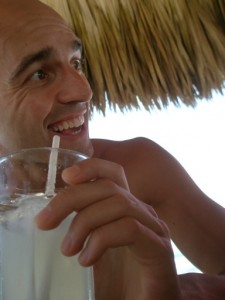 Yuri Elkaim, BPHE, CK, RHN
If you don't know me already, then let me tell you a bit about myself. I don't like blowing my own horn but it's important that you feel totally reassured with who I am, my credentials, and my experience.
I have been helping people just like you lose weight, eat heatlhier, detox and cleanse, and get in great shape for over 11 years now. I am a Registered Holistic Nutritionist, Certified Kinesiologist, a High Honours graduate in Physical Education and Health, and a former professional soccer player.
I am also the owner of Total Wellness Consulting, the author of Eating for Energy, and the creator of the industry-leading iPod workouts Fitter U™ and Treadmill Trainer™.
I do whatever I can (within reason of course) to help more people live their best life ever and as such I've been featured across tons of media including Breakfast Television, Perfect Fit, A-Channel Morning, CTV news, e-Talk Daily, Global News, and am a frequent contributor to numerous magazines including VIVA, Impact magazine, Wish, and Fitness Business Canada – just to name a few.
Regardless of this "superficial" mumbo jumbo, at the end of the day, I simply love what I do. It is my life. It is my passion.
Having said that, I hope you enjoy the information and inspiration on this cleansing blog and that if you're serious about cleansing your body and bettering your health that you decide to join our exclusive Total Wellness Cleanse.
Until then, both Amy and I look forward to helping you cleanse your body and absolutely transforming your life!
Fatal error
: Allowed memory size of 268435456 bytes exhausted (tried to allocate 71 bytes) in
/home2/totalwel/public_html/blog/wp-includes/comment.php
on line
2073