Liver Cleansing Through Whole Foods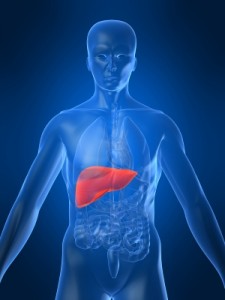 Liver cleansing starts with your food.
There are many liver cleansing programs on the market. Some of them are quite extreme, and involve a lot of olive oil, water, and lemon juice. We definitely recommend water and lemon juice, but you don't need to drink tonics to cleanse your liver.
You can cleanse your liver by eating a natural diet and drinking the proper amount of fluids each day. There are certain foods which, when eaten regularly, cleanse and renew the liver as well as all of the other bodily organs. Liver cleansing does require the exclusion of some foods, but nothing extreme.  Liver cleansing really just comes down to eating whole, natural foods.
Toxic foods should be excluded for optimal liver cleansing.
Heavily processed foods simply make it more difficult for your body to recognize them as foods.  Successful liver cleansing entails skipping the bread, sweets, dairy products, and basically anything that comes packaged from the supermarket.
A diet rich in berries is liver cleansing.
Blueberries, blackberries, and raspberries have special detox properties, antioxidants, and promote cell renewal. You can also include dark, leafy greens, either by juicing them or tossing them in a salad with fresh lemons squeezed on top. Other fruits you should take in include apples, cantaloupe, and bananas. These fruits are vitamin and antioxidant-rich. Bananas supply potassium, and apples and cantaloupe are juicy and watery to help flush away toxins.
Many people have trouble digesting glutenous grains as they slow digestion and can cause heartburn.  Glutinous grains they will slow your attempts at liver cleansing. Instead, eat whole grain alternatives like brown rice, quinoa, amaranth and buckwheat.
Watch your fat intake when liver cleansing.
Pumpkin seeds, sunflower seeds, almonds, walnuts and cashews are cleansing, filling, and great for a liver cleanse if you eat them in small amounts. You must eat them raw and unsalted, and avoid peanuts and nut butters or nut spreads, which are fatty and less healthy. The right nuts and seeds in small amounts will supplement your diet and stave off hunger.  Too much fat in your diet will slow your liver down.  Deep fried foods and foods high in cooked oils should be definitely be avoided during liver cleansing.  Stick to raw plant fats for seasoning such as olive oil, flax oil, and avocados.
Crushed garlic is one of the most liver cleansing foods around.
Take in plenty of fresh garlic. Besides its detox properties, garlic is anti-parasitic and anti-fungal, and provides minerals and vitamins to help your liver heal. Garlic will work with your increased water intake to remove fatty deposits and promote new cell growth.
By eating fresh, whole foods, you can both liver cleanse and cleanse your entire body in just 30 days. By the time you are finished, you will have more energy and feel more positive, healthy, and resilient. There are many nutrients that support the liver.  Don't be surprised to find that you sleep better and feel more energized from sleep than you have in years.
The liver is an important organ, which is why so many different cleansing methods exist today. Isn't it nice to know that you don't need to fast, drink tonics and raw olive oil, or have to do anything except eat whole foods? By eating a diet that is naturally good for you, you renew every part of your body and ensure your liver will do its job well into your old age.  Liver cleansing is just that easy.