The Best Detox Diet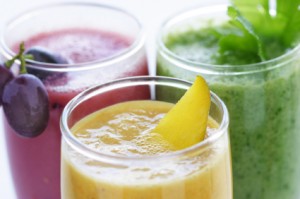 The best detox diet isn't a diet at all.
There are many detox diets available, of varying quality, and yielding a variety of results. Most of these diets are meant to cause rapid weight loss, not actually detoxification, although, occasionally, they claim to do both. There is really only one way to cleanse and detoxify your body and lose weight for good.
This best detox diet does not involve tonics, crash diets, or dramatic mono-diets.
It some wacky 3-day detox diet plan, nor does it promise lightning-fast results, either, because detoxing takes time to work. Toxins are stored in many places in your body including your cells, excess fat, cleansing organs such as the liver and kidneys, and the colon.  It took years for your body to become as toxic and tired as it is right now, and it won't return to normal overnight.
Detoxing requires not only that you stop eating and drinking the foods that are poisoning you, but that you give your body the nutrients it needs to cleanse itself. You must rebuild your immune system and restore your digestive system so your body can renew itself and fight off toxins and disease. For this you need a holistic approach.
The best detox diet is a holistic approach that considers not just weight loss, immunity, or detox, but recognizes that all of these are linked to your overall health.
Not only are they linked to your physical health, but they are linked to your emotional health. Many of the foods we eat regularly, caffeine and sugar especially, but also wheat and corn, cause our emotional states to fluctuate between happy and sad, calm and anxious, peaceful and irritable.
Although our external environment no doubt affects our emotions, our internal environment also plays a huge role. The more calm, peaceful, and steady you are internally, the more control you will be able to exert over your reactions to external factors. An internally healthy steady energy and the best detox diet translate into a calm and steady emotional state and a healthy heart and mind means a healthier more energized body.
If you want the best detox diet, one that actually works and which really changes your life for the better, you need a holistic plan that recognizes the connections between the foods you eat and your emotions and overall health like the Total Wellness Cleanse. You can learn to control your eating habits, detoxify your body, and keep your results for good. Shouldn't that be the standard for any detox diet anyway?
We all want to be thinner and healthier, and that is why it is so tempting to go for a quick-fix, or an easy plan that promises fast results. The truth is, if we really want to be healthy and change our lives, we need an approach that is much stronger than a fad diet ever could be. We need the best detox diet available that changes us inside and out so we can have a better lifestyle.